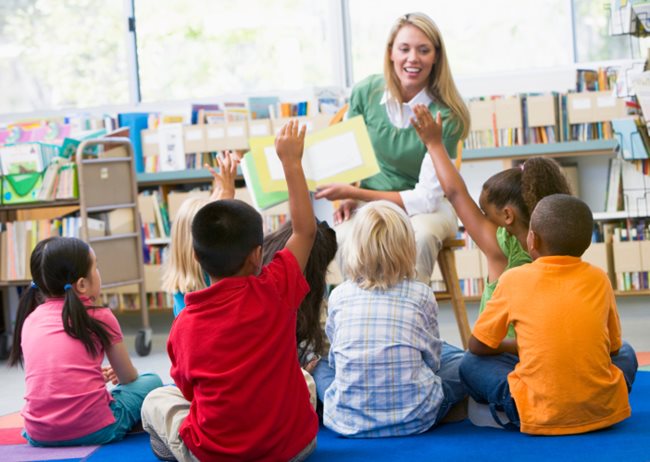 Teacher Appreciation Road Tour to Deliver Nearly $500,000 in Resources to Schools With Greatest Need
   
Together, Kia and DonorsChoose.org have helped more than 1.5 million students nationwide, delivering more than $7 million in much-needed resources to public schools across America since 2012
   
DonorsChoose.org Road Tour coming to San Diego, Phoenix and Tucson, Arizona
This Holiday Season, Kia Motors America (KMA) and DonorsChoose.org - the innovative crowdfunding charity that has brought more than $380 million to public schools since its founding by former teacher Charles Best in 2000 - will host a series of teacher appreciation events and hands-on project funding workshops to empower teachers in some of the country's highest-need schools.  Building on the success of previous campaigns that have raised over $7 million and benefited more than 1.5 million students across America since 2012, The Kia "Holidays on Us" Road Tour will provide nearly $500,000 of flash funding for eligible projects in San Diego, Phoenix and Tucson, Arizona.  The Road Tour will support the DonorsChoose.org goal to have an active project in 100 percent of high-need schools in the next five years.  
"Kia and our dealers are dedicated to helping DonorsChoose.org meet its five-year goal and continue making a positive and lasting difference for students and teachers in need," said Tim Chaney, vice president, marketing communications, KMA.  "We encourage people to visit DonorsChoose.org/Kia to learn how they can make a difference for as little as $1."
DonorsChoose.org will utilize the all-new 2016 Optima for the Road Tour, and
Mark Kia
was honored to host one of the many teacher appreciation events!
"Thanks to Kia for funding classrooms in need around its dealers" said Charles Best, founder and CEO of DonorsChoose.org.  "This latest campaign will help DonorsChoose.org demonstrate how easy it is to raise funds for classroom projects with the help of citizen philanthropists across America."
Individuals can join Kia, its dealers and DonorsChoose.org in supporting public school teachers and students by visiting
www.donorschoose.org/Kia
.
About Kia Motors America
Kia Motors America (KMA) is the marketing and distribution arm of Kia Motors Corporation based in Seoul, South Korea.  KMA proudly serves as the "Official Automotive Partner" of the NBA and LPGA and set an all-time annual sales record in 2014, surpassing the 500,000 unit mark for the third consecutive year. KMA offers a complete line of vehicles, including the rear-drive K900** flagship sedan, Cadenza premium sedan, Sorento CUV, Soul urban passenger vehicle, Soul Electric Vehicle***, Sportage compact CUV, Optima midsize sedan, Optima Hybrid, the Forte compact sedan, Forte5 and Forte Koup, Rio and Rio 5-door subcompacts and the Sedona midsize multi-purpose vehicle, through a network of more than 765 dealers across the United States. 
About DonorsChoose.org
Founded in 2000, DonorsChoose.org makes it easy for anyone to help a classroom in need. Teachers at 68 percent of all the public schools in America have created project requests, and more than 1.9 million people have donated $380 million to projects that inspire them. Over 16 million students-most from low-income communities, and many in disaster-stricken areas-have received books, art supplies, field trips, technology, and other resources that they need to learn. Visit our Youtube Channel to hear Oprah Winfrey and Stephen Colbert tell the DonorsChoose.org story.