2020 Kia Telluride vs Toyota Highlander
Not too long ago, Kia model cars would not have been considered in the same breath as a Toyota model. However, times have changed, and Kia has moved into a whole new territory over the past couple of years. The new 2020 Telluride gives the Toyota Highlander a run for its money, and comes out on top.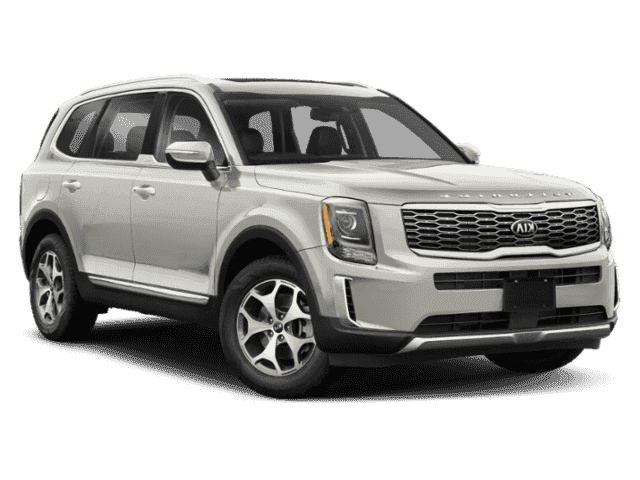 The 2020 Telluride
The Telluride was built by Kia to be their entry into the medium SUV market. It can hold seven or eight passengers in its three rows. The Telluride comes in standard front-wheel drive, as well as an all-wheel drive model. Experts have rated the Telluride highly for its smooth, comfortable ride.
The Highlander
The 2020 Highlander is in its fourth generation. The new Highlander is a little bigger than the older Highlanders, with a roomier interior. Experts have noted that the Highlander scores well in safety. It also has a good resale value. People seem to love the Highlander because it is user friendly, despite having a lot of tech. However, experts have noted that the third row is a little cramped, and the overall redesign of the model didn't really add anything new.
Why The Telluride Is A Better Car for Your Money
Both the Telluride and the Highlander are great family SUVs. Both are known for their smooth, comfortable rides. However, we think that the Telluride wins the battle because of its cost. It's pricing structure starts thousands of dollars less than the Highlander, and you get the same list of features in the Telluride that you would on the Highlander.
The Telluride offers a larger engine (3.8 L versus 3.5 L), and the Telluride and Highlander have roughly the same horsepower and torque. Fuel economy on both the Telluride and Highlander are equal. However, the Kia offers a better warranty than the Highlander does: five years and 60,000 miles compared to 36,000 miles and three years for the Highlander. The Kia gets rave reviews for the comfort of its interior, and its smooth ride. Also, the Telluride has lane departure warnings, and adaptive cruise control. The tech features a great screen, and integration with your phone using Android or Apple. Why pay more for a Highlander, when you can have all of the same features on a Kia?
If you are thinking about getting a new car, why not give Mark Kia a call today? Our number is 480-425-5300. You can also come by and see us at 3333 North 89th Street, Scottsdale, Arizona, 85251.