Keep Your Eyes Out for the 2021 Kia Sedona
If you are looking for your next family car, the 2021 Kia Sedona has a lot to offer you. Many families don't like the SUV body type and want a comfy van to travel in–whether it's across the country or across the city. Not familiar with the Sedona? Let us give you the rundown on this fabulous van.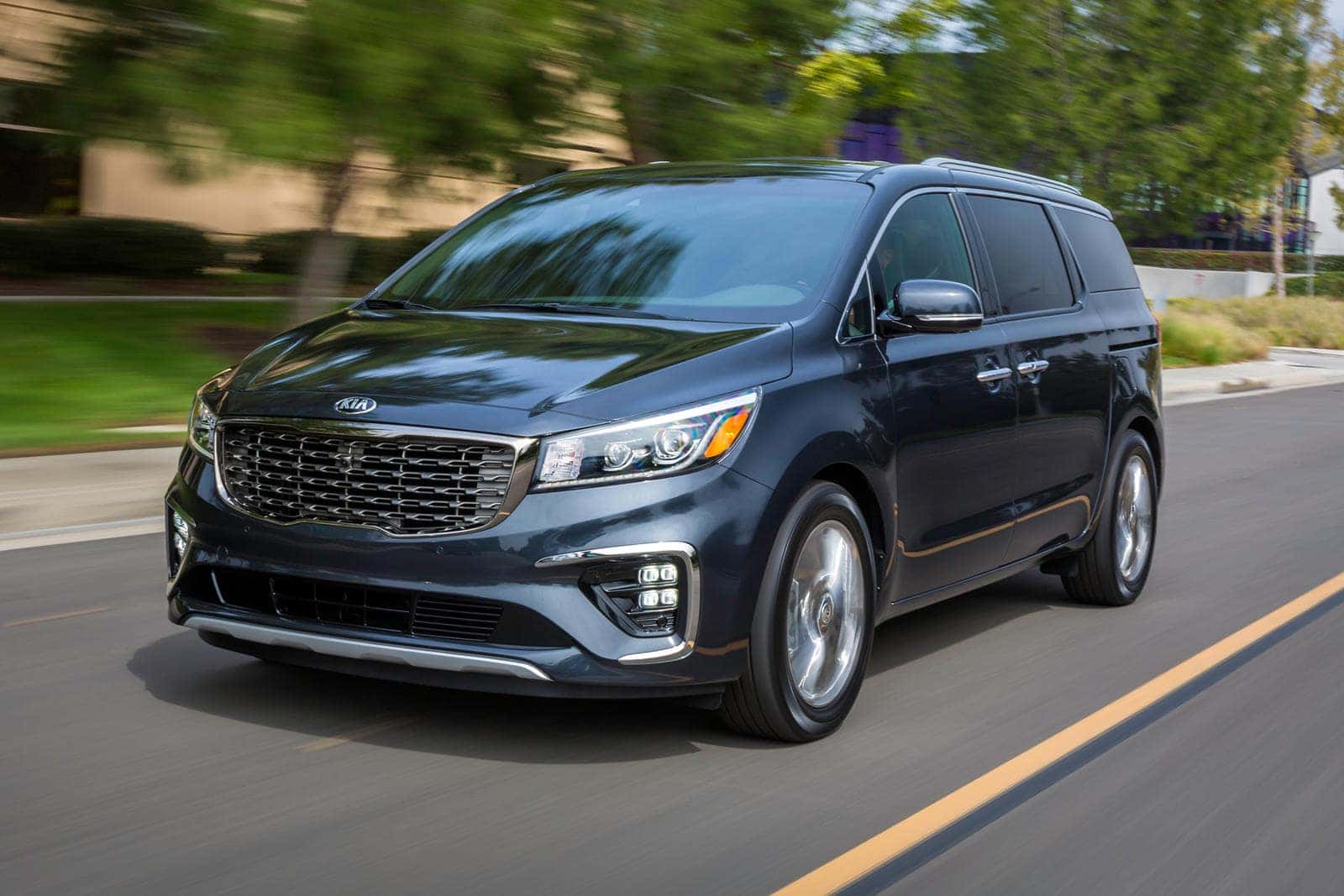 The Roomy Interior Can't Be Beat
One of the reasons the Kia Sedona is such a great van is because of the space of the interior. The interior of the van is roomy enough to seat up to eight, with lots of storage cubbies for all of the stuff that seems to gravitate towards children. Whether it is a gaming system, their favorite stuffed animal, or even all of the gear you need for a camping trip, Sedona can handle it.
Technology
The Sedona also gets high marks for the technology the van offers. There's a seven-inch screen for the driver/passenger, smartphone capabilities, and Bluetooth. In the 21st century, you need to make sure that you are wired and equipped to entertain those children on the road. Sedona delivers the technology you need.
Safety
The Sedona gets high marks for safety as well. Federal testers have noted that the Kia does well on safety tests, and the van got good marks from the IIHS. When you upgrade your van to a higher tier trim package, you also get upgraded safety features. The automatic emergency braking system that the Sedona has on the upper level trim packages garnered a superior rating, which means it is a great product for your family to have.
While we're talking about safety, we also need to add that the Sedona comes with a top of the line warranty. Kia has one of the best warranties in the business. Each Sedona van has a 5-year, 60,000-mile warranty on all of its vans. No other company that markets vans offers that kind of warranty. You usually have to fork over more cash for an extended warranty–which no one really wants to do if you just put up money on your new van.
If you are looking for your next new Kia, why not give us a call at 480-425-5300? You can also come by and see us at 3333 North 89th Street, Scottsdale, Arizona, 85251.