Kia Telluride is a Finalist for the 2020 North American Utility Vehicle of the Year Award
In the ultra-competitive market of SUVs and crossovers, there are many more models that simply fall back into the pack than stand out and shine. The latter can certainly be said about the new 2020 Kia Telluride which has already been nominated for the NACTOY for this year's model.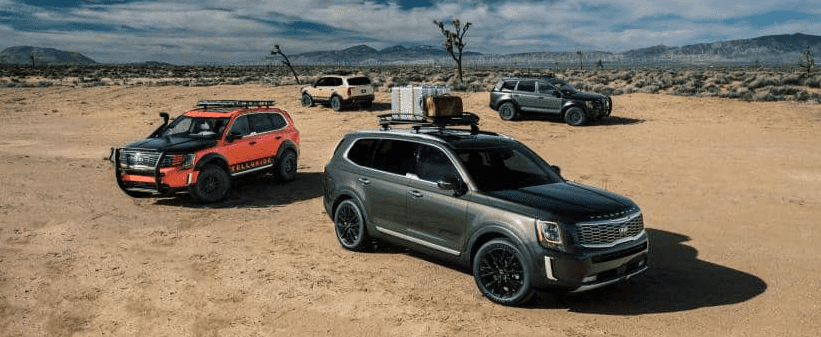 The team here at Mark Kia couldn't be prouder to offer not only this vehicle but all of the other notable and respected Kia models as well. But to focus in on just how special of an honor this truly is, we wanted to tell our readers a little more about this award:
North American Utility Vehicle of the Year
What is so impressive about the nomination for the award, as well as simply just being in the top 3, is the diversity of the SUVs and Utility vehicles that are entered into this contest. Everything from multifunction vehicles to high-end luxury SUVs to rugged, off-road models all get consideration.
Qualifications
Each entry is driven for months by the judges of this competition, meaning each one was given the opportunity to show its versatility and function in every area of daily life and travel, as well as being tested in numerous different types of terrain and weather. No matter where the new Telluride ends up on the list, it certainly got the chance to show off all of its abilities.
To come and see why the Kia Telluride is making a name and reputation for itself in some of the most prestigious award categories, then come on out and see the friendly team at Mark Kia. Our showroom is conveniently located at 1000 N. Scottsdale Road, Scottsdale, AZ 85257. We can also be reached by calling 480-425-5300.