New 2020 Kia Sorento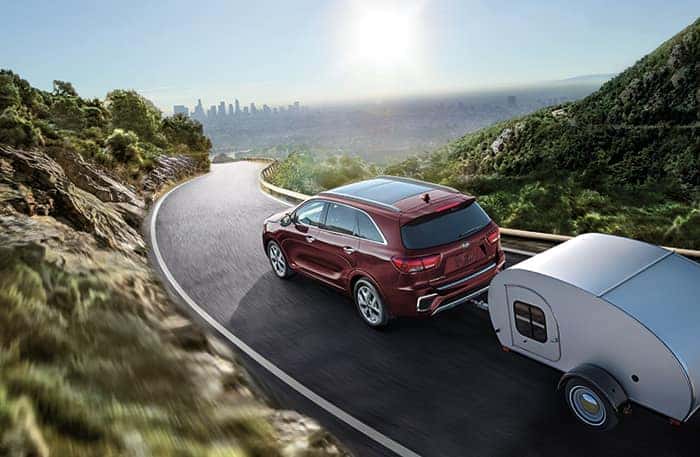 The new 2020 Kia Sorento is one of those vehicles that are built stylish and luxurious enough to drive around town and take shopping, but at the same time have another side which can be just as tough and rugged as you need to get off of the main roads and out into the more wicked terrain. Whether it's taking the kids to practice or going on an off-road adventure, drivers will find everything they need and more in this SUV.
Available in L, LX, S V-6, EX, and SX, the new 2020 Sorento has plenty of options and packages depending on the various needs of its diverse consumers. This model is building one of the highest customer retention bases for the brand, and once you get your own feel for how it performs and functions you will know why.
There are also a number of seat covering options in the new Sorento as well. From black leather to stone beige cloth to mahogany leather, among several others, you and your passengers will be riding in style and comfort. And with 73 cubic feet of cargo space, spur of the moment getaways or long-planned family trips will be no problem at all. Also impressive are the many driver-assist technologies such as Forward Collision Assistance, as well as several others.
To get a better idea of everything that the new 2020 Sorento has to offer, head on over to 1000 N. Scottsdale Rd. Scottsdale, AZ 85257 and visit with your local automotive professionals at Mark Kia. We've been helping your neighbors and friends with their vehicle needs for years, and we'd love to do the same for you and your family. You can also reach us by phone at (480) 425-5300 for anything else, you might need.