Shop With Mark Kia, Your Local Car Dealership
If you live in the greater Scottsdale area and are looking for a great deal on a new or pre-owned Kia, you can count on Mark Kia as your best local dealership. We are open for business and make it easy to buy or lease your next Kia without having to come to the dealership. Here's how: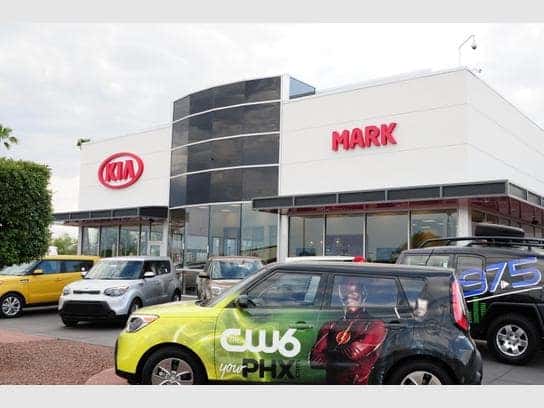 We make it easy because everything you need is online-
Conducting business
We can conduct business with you over the phone, so you don't need to leave the comfort and safety of your home. You can choose and purchase your Kia online. We will bring vehicles to you for a test drive. You can view our contact page for phone numbers or to send us a message.
Financing
Complete our online financing application on our pre-approval page and we will review it remotely. We will call you when your financing is confirmed.
Service
Go online to our service center page that has contact information for our service department and lots of good information on good service practices for your Kia. When you call us, we will discuss how to get your keys and paperwork to you, and we will make arrangements to pick up your vehicle.
At Mark Kia, we go above and beyond to earn your trust as your local Kia dealership. We look forward to serving you in the future, and if you are pleased with our sales and service please recommend us to your friends. For any information about our dealership or various services please call us at 480-425-5300.