Explore the Sharp Kia Forte!
A relative newcomer to the automotive world, the Kia Forte is nonetheless entering a decade of service. One of the first vehicles to really pull Kia out into the limelight, the Forte has a special place in the history of the company and for good reason.
The 2019 Kia Forte features all the best and brightest from the minds at Kia. Sporting the signature tiger-nose grille synonymous with the brand, the exterior aesthetic of the Forte boasts sleek and flowing lines that practically shout with excitement.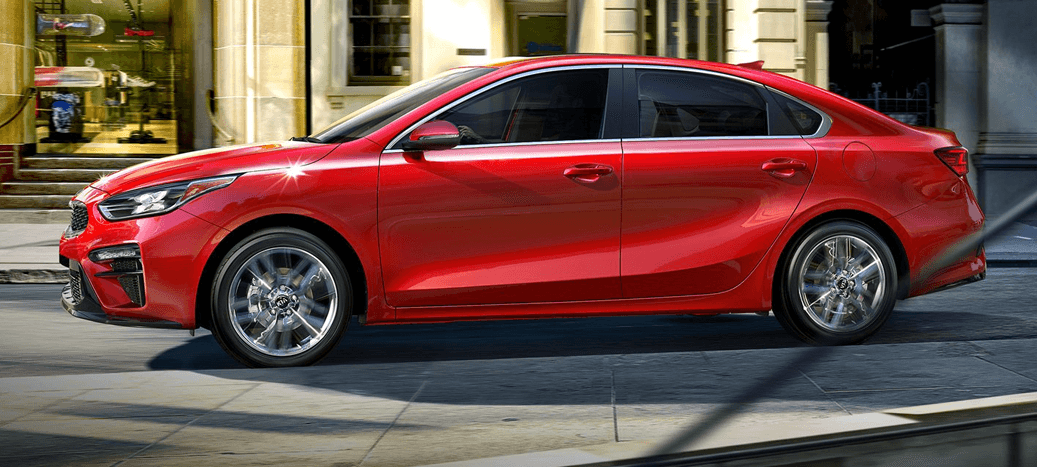 What is truly exciting however is what lies beneath the hood. A 147-horsepower engine that has been meticulously engineered to sip fuel, it provides an EPA-estimated 41 highway miles per gallon. Mounted on a finely tuned suspension system, the 2019 Forte can cruise around town without breaking a sweat or your wallet.
While the engine features the latest in mechanical engineering, the cabin sports the latest in tech options. An 8-inch touchscreen offers an intuitive interface to the Forte's innovative infotainment system, providing access to features such as Android Auto, Apple Carplay and an available navigation system. Additional amenities include proximity key entry, wireless phone charging and a hands-free power trunk that makes loading and unloading a snap.
What truly sets the 2019 Forte heads above the rest is its innovative and feature-rich safety system. Kia has a longstanding commitment to safety and its dedication is present throughout the vehicle, with available options including driver attention monitoring, forward collision warning, autonomous emergency braking, and reverse parking sensors. Through these features and more, you can feel safe with the knowledge that Kia has your back.
Filled with options and sitting atop a mighty frame, the 2019 Kia Forte is an engineering marvel for the everyman. If you are interested in viewing a Forte for yourself, or any of Kia's other fine offerings, we invite you to visit our showroom at 1000 N Scottsdale Road in Scottsdale. We are Mark Kia and it would be our genuine pleasure to serve you!