New 2020 Kia Optima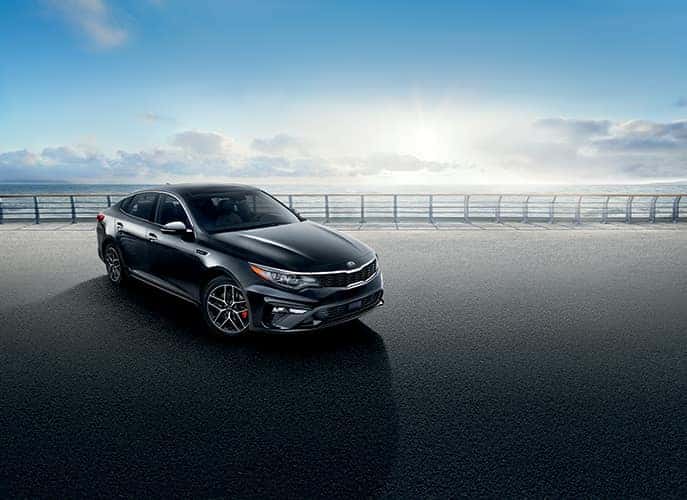 The new 2020 Kia Optima may very well be the perfect midsize vehicle when you take into consideration all of the factors that most drivers and owners are most insistent about having when it comes to options and variety.
From things like exterior design and color choices to interior style, cabin space, safety features, and technological accessories, today's consumer is more demanding and exacting than ever before, and they should be. We have the availability and accessibility to build vehicles more advanced and convenient than ever.
Available in LX, S, Special Edition, EX, EX Premium, and SX trim levels, the new 2020 Optima has everything that even the most discerning drivers prefer, as well as s number of accessories that you may not even know you wanted. Seven color options in total ranging from Horizon Blue to Passion Red await your decision after settling on which model you prefer.
A spacious and comfortable cabin offering a streamlined driver console area and ergonomically designed cockpit make for as great of experience inside the car as out. The smartphone integration, wireless charging, and available Smart-Welcome all add to the luxuries and conveniences of loaded interior space.
The safety technology on the new Optima is just as impressive as anything else mentioned as well. From the Lane Keeping Assistance to the Smart Cruise Control with Stop & Go, this vehicle will keep you just as safe as it keeps you in good spirits on long trips.
To get a better look at the new 2020 Optima, as well as to take one out for a test spin, come on by and see your local neighborhood auto providers here at Mark Kia. Just head over to 1000 N. Scottsdale Rd. Scottsdale, AZ 85257 and you will find us waiting. Or you can also give us a call at (480) 425-5300.