The Kia Soul is Better Than Ever!
The 2019 Kia Soul is an excellent car, but the 2020 Kia Soul is even better. If you bought a 2019 model, the 2020 model may be good enough to convince to trade yours in. But even if you already own a Kia, please consider the ample reasons below to own one.
Exterior Changes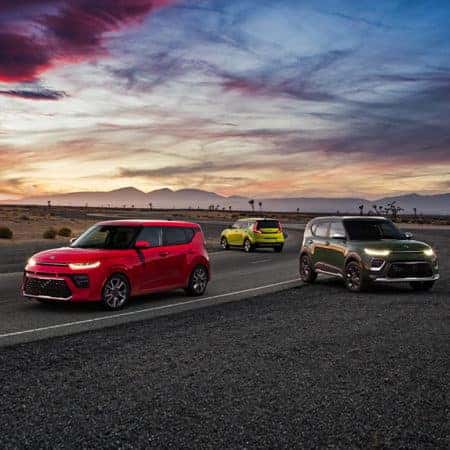 Most of the exterior changes are styling differences, and most of those are on the front of the car. While the 2019 Kia Soul had larger, oval-like headlights, the 2020 Kia Soul has thinner, wider headlights, with a more aggressive appearance. Copy that to the overall front end's appearance of the 2020 model, compared to the 2019 version.
In contrast, the 2020 Kia Soul has a sleeker overall appearance, compared to the boxier profile of the 2019 model. And, the 2020 model has a floating roofline, adding to the sleekness of that model. Even the hatch of the 2020 Soul looks better integrated into the car's design than the 2019 Soul.
Interior Changes
The interior changes are not limited to the passenger compartment but also include the engine. The 2020 Soul has a larger, available 10 ¼-inch touchscreen; all models now have Apple CarPlay and Android Auto. You can also get a wireless cell phone charger.
You also get a larger standard engine. It's still a 4-cylinder, but it has more horsepower than the 2019 Soul's standard 4-cylinder. For the 2020 model year, engine choices drop to two, the standard 2.0-liter, 147-horsepower 4-cylinder, and the 1.6-liter, 200-horsepower, turbocharged 4-cylinder. The transmission for both model years is the standard 6-speed and the 7-speed dual-clutch for the turbocharged engine.
Because both the 2019 and the 2020 Kia Souls are nice cars, you may have trouble choosing. If you need help, give us a call here at Mark Kia at 480-425-5300 or stop on by at 1000 N Scottsdale Road in Scottsdale.
Soul Better Than Ever | Kia Dealership near Chandler